Soccer NSW Coaching Update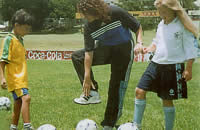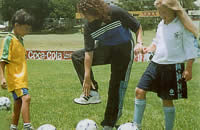 Soccer N.S.W. are holding a free Coaching Update for all interested coaches at Valentine Sports Park, Glenwood on Monday 7 June commencing at 7:00pm.
The theme for the evening will be "Planning, Structuring and Conducting a coaching session".
Coaches who attend will be given an insight into teaching methodology that is currently being used by our Regional Excellence Program staff.
Light refreshments will be served at the conclusion of the session and you are encouraged to bring your training kit, a drink bottle and writing material. The evening should conclude around 9:00pm.
To assist with organising the event, Soccer NSW requests that coaches planning to attend contact Tricia O'Keeffe on 8814 4431 or email: tricia@soccernsw.com.au.