Prems Night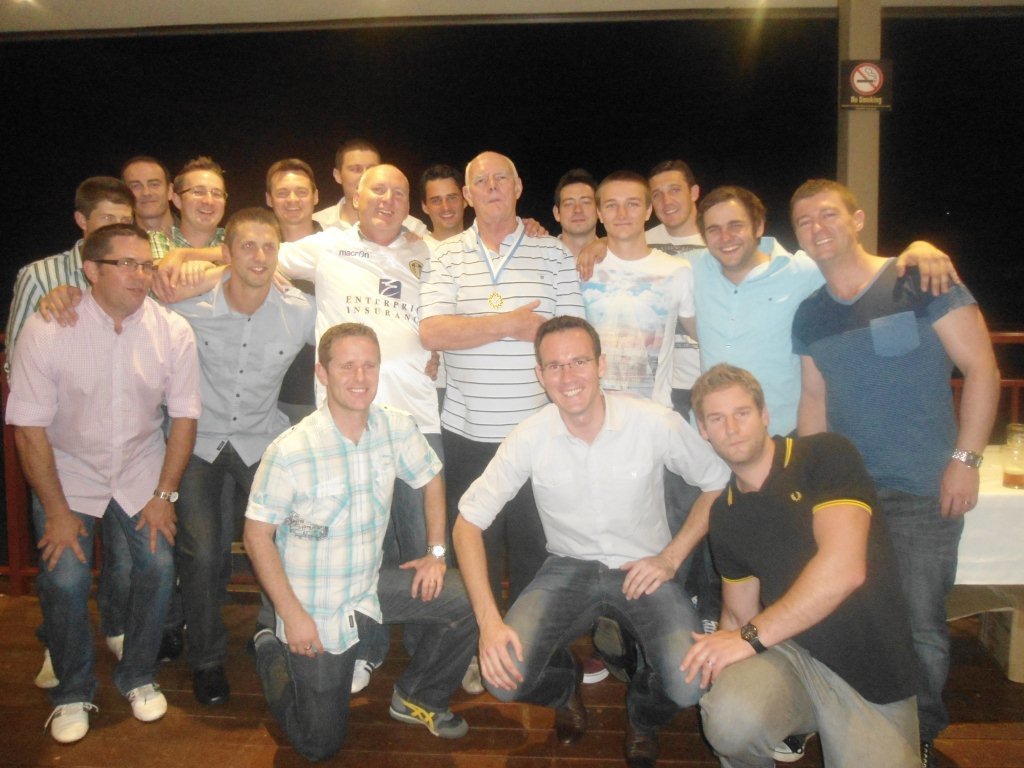 Premier League 2012 Presentation Night … and Farewell, DG.
A successful year came to an end for Blueys Premier League sides with their annual awards night recently being held at the Glenbrook Bowling Club … this also brought the curtain down on Dave Gordon's (more widely known as "DG") 15-year coaching reign at the Club.
For the first time in the history of the awards night, both the Reverse Grade and First Grade sides had joint winners for the Players Player Award. The awards winners were:
Reserve Grade
Players Player – Mark Archer and Joe Dunn
Coach's Player – Daniel Pathuis
First Grade
Players Player – Andrew Finlayson and Mark Semeniuk
Coachs Player – Paul McCartan
Joe Dunn secured a second award when he collected the Rookie of the Year Award for 2012.
Before ending the official proceedings Dave Gordon said his goodbyes and thanked a number of people for their support of him over the years. Special mentions were made to:
the BMFC Committee, especially Margaret and Sandy, for all their help and assistance;
three particular players, Justin Burns, Brad Collier and Paul McCartan, who have been with him basically since he started coaching the Premier League;
three of the younger players, Andrew Finlayson, Ben Stork and James Gordon, who have played all the Junior and Senior Football with Dave as coach; and
last, but not least, he thanked his dad (George) for his encouragement, support and patience over the past 15 years.
For the record, some DG's achievements over the 15 years were:
3 x Premier League Titles
5 x Premier League Runners Up
4 x Grand Final Wins
4 x Nepean Cup Wins
3 x Nepean Cup Runners Up
Thanks for everything that you've done for the Club, and for your players, DG. See you around the park!