Premier League Grand Final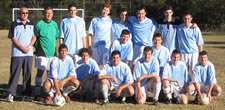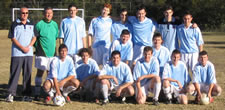 Blue Mountains 1st Grade Premier League side takes on their nemesis, Penrith Rovers, in the 2004 Grand Final at Jamison Park (1) this Sunday, 22 August 2004 with the game commencing at 2.00pm.
During the season the teams played out two draws with Rovers winning the first of the Grand Final qualifiers 3-1.
The Blue Mountains team will come out firing after losing the League to Rovers in the last game of the year, so it's sure to be a fast paced and exciting game.
Please come along to support Dave Gordon and the boys as they embark on bringing a first grade title back to Blue Mountains Soccer Club.
Good luck in the final!!!