10- & 20- Year Awards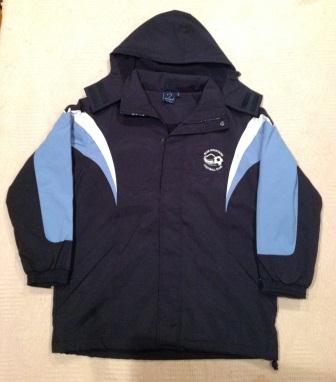 10- & 20- Year Awards … & Club Jackets
Each year the Club recognizes players, coaches & managers who have been with for BMFC for 10- or 20- years. Registration records since 2000 are excellent; however, prior to then, not as good. Therefore, to ensure that no one misses out on these special awards, please let the club know (via contact@bmfc.com.au) if you believe you are eligible for either of them. If you know the years you've played for the "Blueys", then please include these in your e-mail, so that club records can be updated. Also include in the e-mail your jacket size (see below for guidance), so that a BMFC-embroidered club jacket can be ordered for you for Presentation.
Separately, if anybody is interested in purchasing an embroidered club jacket, please let the club know and also include your jacket size. Price will be around the $60-mark, but final cost will depend on the quantity ordered.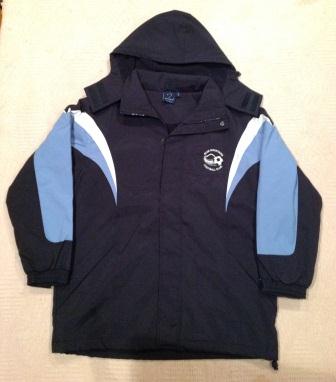 JK28 Tri-colour Jacket with Hood
Shell – Nylon Taslon, Lining – Micro Polar Fleece Weight – 200 gsm.
Contrast jacket with double stitched seams across back and front. Adjustable cuffs with velcro tabs. Front pockets on both sides. Draw-cord at hem.
Inside garment features: chest jet pocket, mobile phone pouch, pen holder & an extra big pocket at the lower waist position. Concealed zippered embroidery access.
SIZE
Half Chest
Body Length
XS
58.5
75.0
S
61.0
77.0
M
63.5
79.0
L
66.0
81.0
XL
68.5
83.0
2XL
71.0
85.0
3XL
73.5
87.0

Weight & size measurements are for guidance only