Connor Ansell
Connor Ansell: 25.03.2003 – 12.04.2016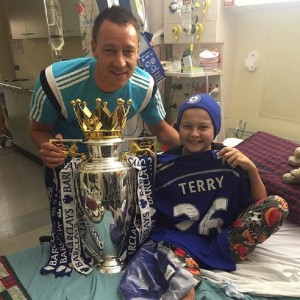 It is with great sadness that we learn of the passing of Connor, having fought a wretched disease, leukaemia, for more than three years.
Connor started with BMFC as an U5 and played until U12s, coached by his dad, Mark. Even though he was unable to take the field this year, with his U13 team mates, Connor presence was still with them. We will miss his infectious smile; he will be missed eternally by his family and friends.
As football meant so much to Connor, please remember him and honour him at your games this weekend – by way of a black armband, a minute's silence before kicking off and in any other way that befits him.
On behalf of Club members, we offer our sincerest condolences to Mark, Debbie and Hannah.
Message from Connor's family …
"Football was important to Connor. He met many new friends because of football. He learnt about team work, team spirit and doing your best for the team, to not let your mates down. Connor put everyone before himself. He was content and happy only when those he loved and cared for were happy. If you knew Connor, you would have experienced this.
The last few years football was taken away from Connor and this hurt him tremendously. The first thing he said to me when he was diagnosed Xmas Eve 2012 was 'does this mean I can't play football next year?' He was devastated, as was I. He missed it so badly. Season 2014 he played whilst in remission and had a cracking year. In 2015 he completed grading and was placed in a team, but a crushing blow was dealt again a week later – he had relapsed. What were his first words?
He has fought every step of the way, the last 14 months, and getting back on the football pitch has been one of his motivations to keep going.
Rest in peace, mate.
Dad, Mum & Hannah"