Strong wins at home for Prem 1's & Reserves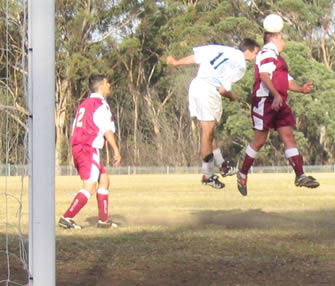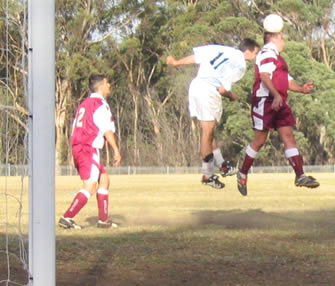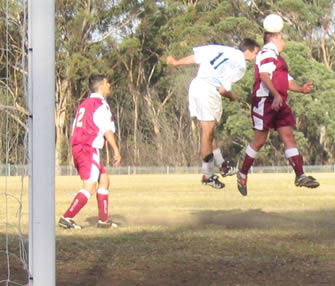 Today saw strong wins for both the Prem 1 and Prem Reserve teams against St Marys Band Club.
The Prem Reserves were under pressure in the first half doing well to keep out the constant attack of Band Club. The second half saw a turn around of fortunes and a strong performance from the Blue's resulted in a final scoreline of BMSC 2-0 Band Club.
The Prem 1 match started as a fairly even contest with a 0-0 scoreline at the break. Blue Mountains hit the lead in the second half as they started to get the upper hand. A handball incident saw a Band Club player sent off and Blue Mountains found the back of the net twice more with a final scoreline of BMSC 3-0 Band Club.
Prem 1's are now second on the table 1 point behind Blaxland Redbacks. Prem Reserves are third place and only 2 points behind second placed Emu Plains SC.