Match Report U5 Hawks (25-08-2012)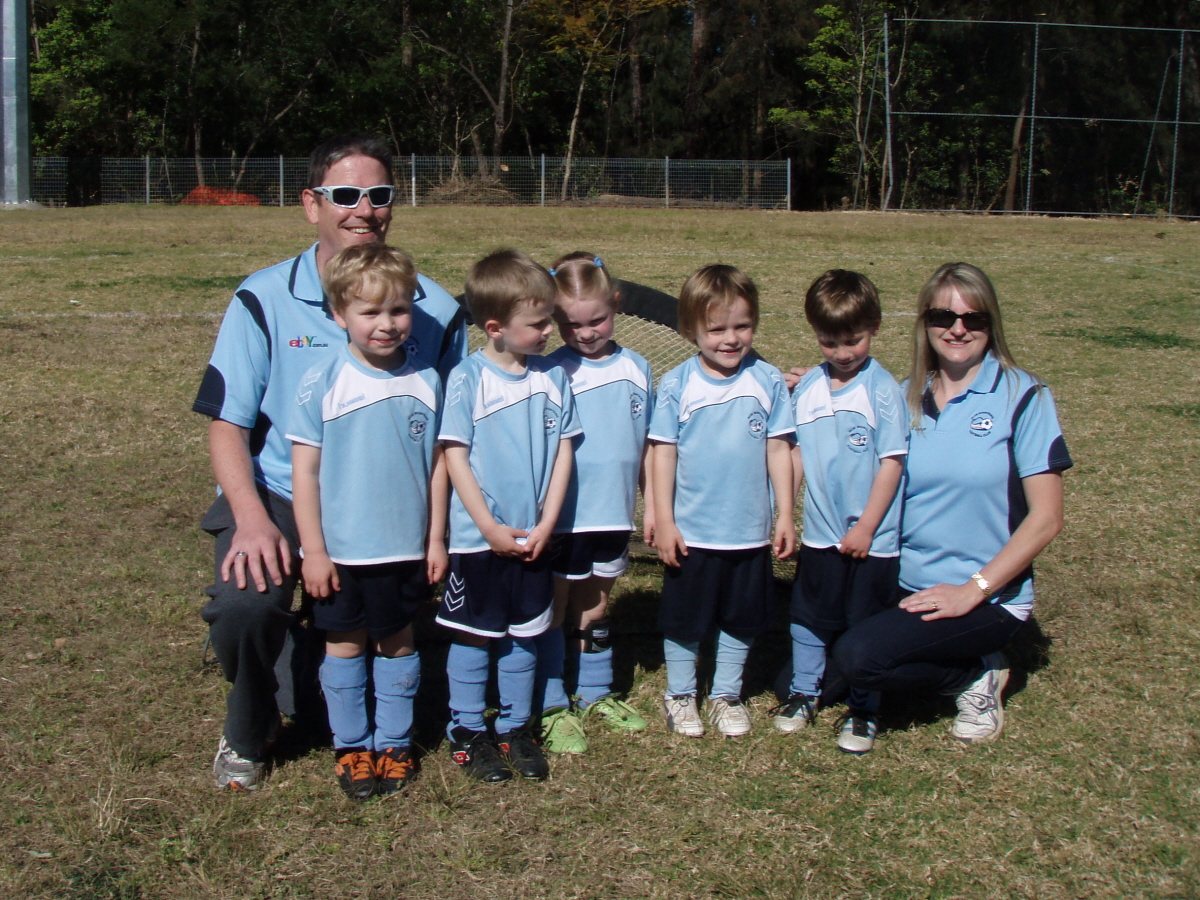 | | |
| --- | --- |
| BMFC | |
| vs | |
| U5Lions & U6 Dingos | |
Match Report

What a great year it has been for the U5 Hawks. New friends, new skills and overall a fun football season.

The whole team improved throughout the year and it was great to watch this new talent grow each week.

With a full team present for Gala Day, Addison, Flynn, Jarred, Michael and Tyler made an awesome team.

First game was played against the U5 Lions with Tyler scoring the only goal for the Hawks (Lions scoring 2 for the Hawks) and the second game against the U6 Dingos

Overall a great end to the season.

Many thanks to Head Hawk – Coach Nick, who persevered each week with his hatchling hawks, which gathered around his legs to listen to important instructions. With quotes we will not forget such as "HAWKS … spread out" and "no, we are running the other way".

A big thank you also to relief Coach Aaron for filling in for Nick while he was on holidays.

GO HAWKS!

Team Photo from left to right: – Coach Nick, Tyler, Michael, Addison, Jarred, Flynn and Team Manager Jodie.

Goal Scorers

Tyler Cavanough – 1

Player of the Match

The whole team.