Skyline Landscape Services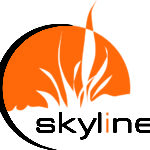 Blue Mountains Football Club would like to acknowledge and thank Skyline Landscape Services for their support of the Club and sponsorship of our 2018 Under 6 Dragons team.
Skyline Landscape Services is a landscape maintenance, grounds maintenance and horticultural industry leader. For more than 20 years they've proudly provided quality, cost-effective services to residential estates, commercial properties and government departments. Skyline's proven approach to Landscape Maintenance ensures they deliver consistent, reliable landscape solutions no matter how complex the property.
They are a family business, built on the values of trust and reliability and take pride in what we do. Whether large or small, every Skyline client receives the personalised service of a local business. This service is underpinned by the expertise of a national organisation. Skyline provides services throughout Sydney, Brisbane, Perth, Melbourne and Canberra and the surrounding regional areas.
Contact Skyline on: 1300 669 949
or email: enquiries@skylinelandscape.com.au
website: http://www.skylinelandscape.com.au/